About Skyy CreaTech
Skyy CreaTech was founded with the sole intention to provide competent IT services to the web world featuring nearly every sphere. Skyy CreaTech has a wide range of offerings including domain registration services, web hosting, web application development, e-commerce website design and development, internet marketing, web designing and content marketing services.
We are a customer-centric company which believes not only in assisting our clients but also in partnering them in meeting their goals within the online world.
The company boasts of a wide range of offerings including domain registration services, web hosting, web application development, e-commerce solutions, web promotion services, web designing services and content marketing services. Skyy CreaTech extends its consultative approach in the various facets of the IT world with the help of a richly talented set of professionals working within the company with zeal and enthusiasm.
Our futuristic vision and a firm outlook on the future tech world give us an added advantage in developing innovative solutions for complex problems.
Our management team consists of stalwarts and veterans from a plethora of fields and industries which gives us the right blend of expertise and experience that is required for us to grow.
Management Team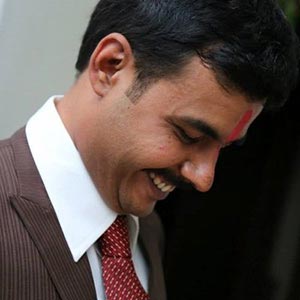 Mr. Sharad Goswami
Managing Director
The "original coder" at Skyy CreaTech Services Private Limited, Sharad loves to laugh while working. A firm believer in five core brand promises of the Company, his sole interest lies in Customers Delight.
In his leisure time, Sharad loves to cook, listen to songs and read books which can entertain guys only from Adam era!!! An enthusiastic follower of Indian Political System, Sharad loves to speak on politics which forced him to come out of "no political discussion" policy for the Company!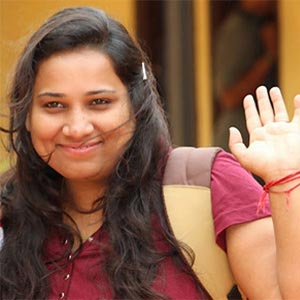 Mrs. Pooja Sharma
Director & Operations Head
With eight years of extensive experience in the field of Operations, Pooja knows the value of Customer's time and money. Known for her energetic personality and uprightness, she maintains a very open communication with her Co-workers and Customers.
Pooja loves travelling to new places and enjoys dancing. Being a fast learner, her greatest passion is to read and learn new things and keep herself updated.
Our Clients Love us
I, the Managing Director of Metamorphosis Institute of Transformation, would like to strongly recommend all the readers of this testimonials to experience services of Skyy Createch Services Pvt. Ltd. once and I am sure you will never want to look for an option for your web requirements. I can visualize, in the area of merging creativity with technology – Sky is also not the limit for Mr. Sharad Goswami and Skyy Createch Services Pvt. Ltd.
Mr. Ankit Joshipura - Managing Director
Sharad and his team (Pooja, Prakash, Hitesh) did a great job in creating website for our event in London. Team was creative and very honest in their suggestions; Team was very quick in responding to our requests and extremely patient through various changes required for the website. In short, I would highly recommend Sharad and his team for website work.
Mr. Preriit Sodha